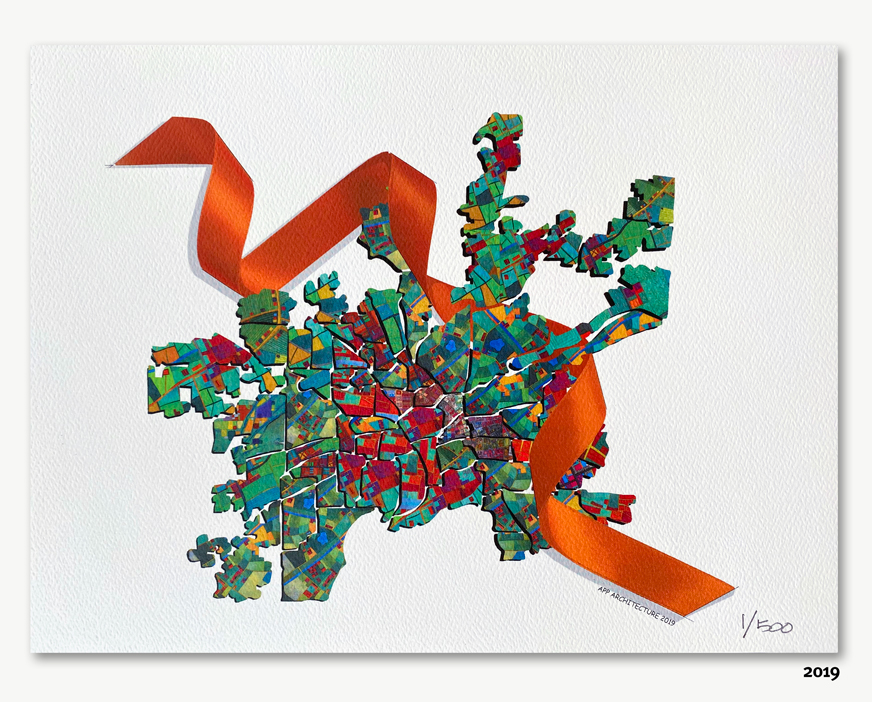 In light of the events affecting the Miami Valley in 2019, everyone at App Architecture agreed our annual artwork piece should symbolize the amazing outpouring of generosity and kindness expressed by our region and beyond to help those in need.
We are a resilient community of caring individuals demonstrating that through tragedy, we are more closely connected by this series of life-changing events, working together to rebuild physical structures, lives and relationships.
Our 38th annual holiday greeting artwork is a graphic map of the City of Dayton; a patchwork of neighborhoods and districts being woven back together with a single silk ribbon.
The color orange was chosen for the ribbon as it radiates warmth and happiness, combining the physical energy and stimulation of red with the cheerfulness of yellow. Orange is also associated with sunshine, enthusiasm, creativity, encouragement and determination.
May you find these in 2020!